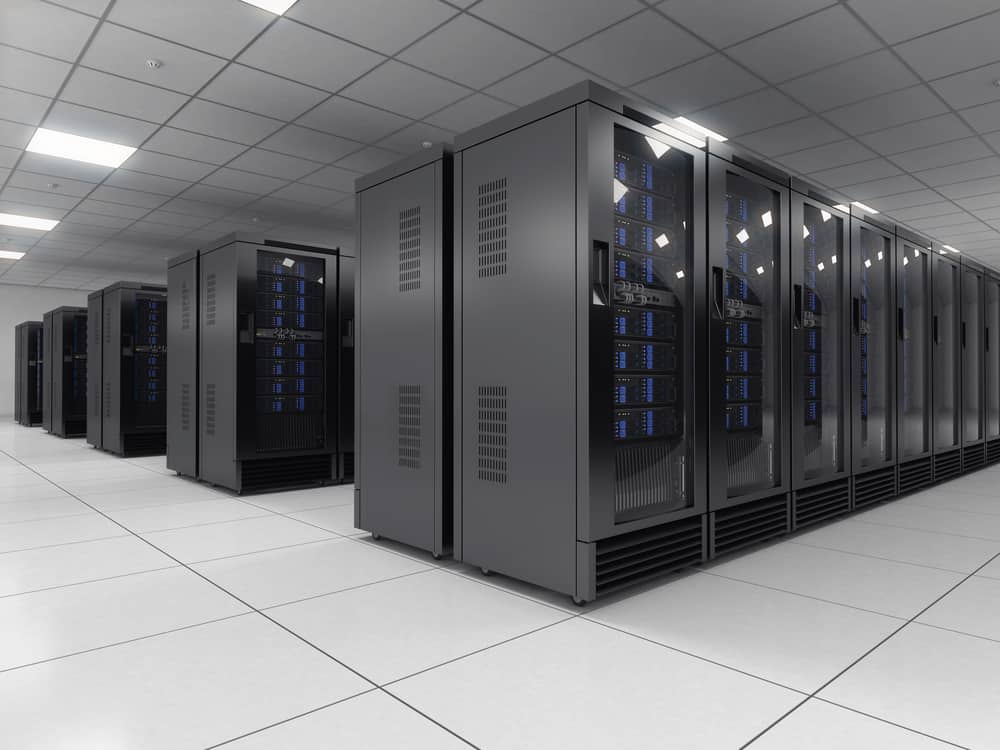 With inflation and supply chain issues causing hardware prices to surge, and a winter recession looming on the horizon, every organization is looking for ways to cut technology costs. Though colocation hosting is often much less expensive than building and maintaining an on-premises data center, factors like physical space usage, power and bandwidth consumption, and remote support can cause your monthly colo bill to spiral out of control. This blog examines some of the most common reasons for colocation data center pricing increases and offers advice on how to keep these costs in check.
Colocation data center pricing considerations
First, here are four common factors that could cause your colocation data center pricing to increase.
1. Physical space
One of the major elements determining colocation pricing is the amount of physical space being rented. Some facilities charge by the rack unit and others by square footage (i.e., how much floor space is taken up by your racks). Costs for colocation space are typically calculated based on your portion of the facility's operating expenses, which include things like physical security, building maintenance, and energy for cooling.
2. Power consumption
Power usage also heavily affects colocation data center pricing. While some facilities offer flat-rate power pricing, it's more common to see pricing based on kilowatt usage. The price of data center power usage depends on many factors, such as electricity costs in the region, how energy-efficient the facility is, and how much energy it takes to cool your equipment.
3. Bandwidth consumption
Bandwidth is another usage-based expense that affects data center pricing. Organizations usually purchase bandwidth from the ISP, not directly from the facility, although some data centers do offer colo packages that also include internet access and bandwidth. That means that bandwidth pricing varies significantly from organization to organization.
4. Remote hands
Though colocation data centers handle many aspects of building and facility maintenance, customers are typically responsible for deploying and maintaining their own equipment. Most organizations do so via remote DCIM (data center infrastructure management) solutions, so they do not need to maintain a physical presence in the colocation facility. However, sometimes hardware failures or other issues make remote troubleshooting impossible, so they need to use on-site managed services, sometimes referred to as "remote hands." Some colocation facilities include an allotted time for remote hands services in their pricing, but more often this is an added fee that's paid for as needed.
There are many other factors contributing to the cost of colocation data center hosting—such as the location of the facility, the cost of your hardware, and the uptime promised by the provider. However, these four factors are relatively easy for you to change and control without needing to completely overhaul your infrastructure or move to a different facility.
Four ways to keep colocation data center pricing in check
Now, let's discuss how to decrease your physical footprint, lower your power and bandwidth consumption, and minimize your reliance on managed support services.
Consolidated devices
Replacing bulky, outdated, single-purpose hardware with consolidated, high-density devices is a great way to reduce your colocation data center footprint without sacrificing functionality or performance. For example, the Nodegrid Serial Console Plus (NSCP) provides out-of-band management, routing, and switching for up to 96 devices in a single, 1U rackmount appliance. The NSCP helps reduce the number of serial consoles, KVM switches, or jump boxes in your colocation data center, allowing you to save money or use the extra space for new equipment.
Another option is the Nodegrid Net Services Router (NSR), a modular appliance that can replace up to six other devices in your rack. The NSR provides routing and switching with network failover and out-of-band management, with expansion modules for Docker & Kubernetes container hosting, Guest OS & VNF hosting, and more. The NSR is an ideal solution for small colocation deployments because it can reduce the number of computing and storage devices in your rack. For example, the NSR can reduce your footprint from 4U to 1U, allowing you to cut costs and reduce the complexity of your remote infrastructure.
Remote DCIM power management
As mentioned above, most organizations use remote DCIM solutions to manage colocation infrastructure. Power management is an important aspect of remote DCIM for keeping colocation data center costs in check. Remote DCIM power management allows you to visualize power consumption, both at the individual device level and at a big-picture level. If you can see where you're using power inefficiently, you can correct the problem (for instance, by replacing a faulty UPS or simply redistributing the load) before costs spiral out of control.
For power cost savings, you should use remote management DCIM that supports automation, such as Nodegrid Manager. This vendor-neutral platform allows seamless integrations with third-party or self-developed automation tools and scripts. That means you can use Nodegrid to automatically monitor for and correct inefficient power load distribution to ensure consistent usage and prevent overage fees. Plus, Nodegrid supports end-to-end automation for all your network and infrastructure management workflows, helping to reduce the overall manual workload for your administrators.
Software-defined networking
Traditionally, administrators set and monitor bandwidth usage by accessing the CLI (command line interface) or GUI (graphical user interface) on individual, hardware-based network devices like switches and routers. For complex and distributed network architectures using many switches in many locations (including remote colocation facilities), manual bandwidth control is so time-consuming and inefficient that organizations end up with a "set it and forget it" approach. That means bandwidth usage is free to fluctuate as much as it wants within certain thresholds, and organizations just eat the overage costs.
Software-defined networking, or SDN, decouples network routing and management workflows from the underlying hardware. This allows organizations to centrally control and automate their entire network architecture, which includes bandwidth management for remote colocation infrastructure. Centralized SDN management gives administrators a single interface from which to control all the networking devices and workflows, so they don't need to jump from device to device to monitor and manage bandwidth usage.
The application of SDN technology to WAN management is known as SD-WAN, and when that extends into the remote LAN it's known as SD-Branch. SDN, SD-WAN, and SD-Branch technology use intelligent routing to ensure efficient bandwidth usage and network load balancing. That means you can keep your colocation data center bandwidth costs in check while significantly reducing the amount of work involved for your network administrators.
Out-of-band management
Out-of-band management, or OOBM, separates your management network from your production network, allowing you to remotely manage, troubleshoot, and orchestrate your colocation data center infrastructure on a dedicated connection. This has numerous benefits, including:
Resource-intensive network orchestration workflows won't affect the bandwidth or performance of the production network.
Administrators can still access remote infrastructure even if the primary ISP link goes down.
Administrators gain the ability to remotely troubleshoot even when a hardware failure or configuration mistake causes a production network outage.
OOBM can help reduce your reliance on colocation data center managed services because your administrators have an alternative path to critical infrastructure even during an outage. A Gen 3 OOB solution like Nodegrid can further reduce your colocation data center pricing in several ways:
OOB management is built into all Nodegrid devices, so you don't need to purchase any additional hardware (or rent additional rack space) to enable out-of-band management.
Nodegrid OOB integrates with the vendor-agnostic Nodegrid Manager platform, which means you'll have reliable 24/7 remote access to monitor and orchestrate power load distribution to ensure cost-efficiency.
Nodegrid OOB devices can directly host your software-defined networking, SD-WAN, and SD-Branch solutions so you don't need to purchase additional hardware. You can also integrate SDN, SD-WAN, and SD-Branch software with the Nodegrid Manager platform for unified control.
The Nodegrid solution from ZPE Systems can help you keep colocation data center pricing in check through consolidated devices, remote DCIM orchestration, software-defined networking support, and Gen 3 out-of-band management.
Want to find out more about reducing colocation data center pricing with Nodegrid?