Chatsworth Products (CPI) is a global manufacturer of products and solutions that protect your ever-growing investment in information and communications technology for IT and industrial automation applications. We act as your business partner and are uniquely prepared to respond to your requirements with global availability and rapid product customization, giving you a competitive advantage. With decades of experience engineering thermal, power and cable management solutions for the data center, enterprise networking and industrial enclosure markets, CPI is well positioned to provide you with unequaled application expertise, customer service and technical support, and a global network of industry-leading distributors.
Power Integration is Better Together
ZPE Systems' Nodegrid Infrastructure Management Solution and Chatsworth Products' family of eConnect® Power Distribution Units (PDUs) are now fully integrated to provide automated network management and out-of-band outlet control and connectivity in remote branch site locations.
Redundant PDU controlling through eConnect Secure Array® IP
Consolidation
Ability to merge IT devices to PDU outlets for more intuitive power control
Outlet Control and Sensor
Monitoring Web GUI / CLI / API /
Dashboard
Monitor and collect outlet data –
PDU integration using SNMP for faster responses
Actionable Data – Do more than just monitor and manage; execute scripts according to thresholds and parameters to automate and self-heal issues
All-in-One, vendor-neutral infrastructure management platform — with a 360° view of network assets — manage network-connected devices (pdu's, compute, console, etc) via the Nodegrid infrastructure management platform
API ties, webhooks, and indirect CLI access for additional extensibility
Single view for system and power monitoring
Tighter integration between facilities and the network
Increased customer visibility — faster time to resolve
Ability to aggregate power from multiple devices and outlets into a logical group
Alarm triggers based on configurable power metrics thresholds
ZPE Systems: Nodegrid Bold SR
The Catalyst for Advanced Cabinet and Power Management
ZPE Systems' Nodegrid Bold SR is an open platform appliance designed for consolidated secure access and control for remote network, storage, compute and power devices. It provides in-band as well as out-of-band access for all remote site tasks such as provisioning, configuring, troubleshooting and automation.
Nodegrid Bold SR's advanced integration with Chatsworth Products' (CPI) eConnect® PDUs and cabinets makes smart racks even smarter. Take your power monitoring, control, and management to the next level with eConnect® PDUs and ZPE Systems' Nodegrid platform. Gain CLI, SSH, and TELNET access to your PDUs, or use Nodegrid's GUI interface for power control, management, and device status checks, for an easy and convenient 360° view of your remote locations.
Through the ZPE Cloud, let Nodegrid do the work – automate and provision firmware updates, patches, configuration changes and rollouts to avoid interruptions and costly downtime.
Are lost network connections and PDU acess required to address the issue? No need to worry. Nodegrid Bold SR comes equipped with 4G LTE cellular failover to keep you connected even if the network is down so business can go on as usual.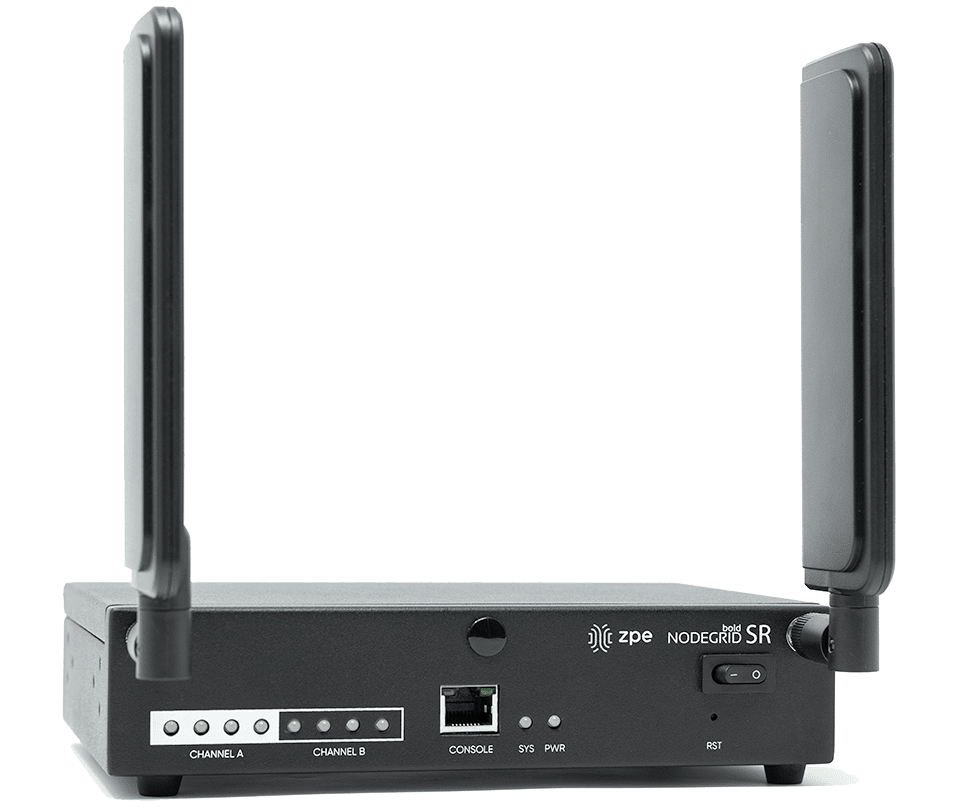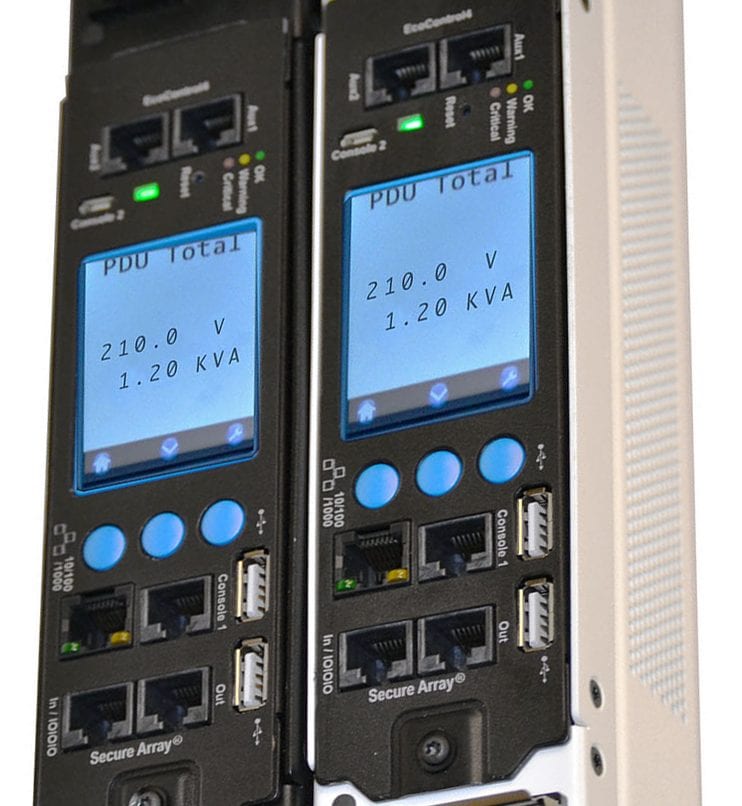 Chatsworth Products: eConnect PDUs
The Ultimate Solution for Power Management
Chatsworth Products eConnect® PDUs provide integrated cabinet-level power management, environmental monitoring and electronic access control, ideal for remote branch and edge locations.
Monitored and Monitored Pro eConnect PDUs provide power monitoring at the cabinet or device level to ensure available power for equipment and trend power use against total capacities. Switched and Switched Pro eConnect PDUs add outlet control, allowing remote reboot of equipment and the ability to turn power to each unused outlet off to ensure proper power capacity planning.
With an industry leading ambient temperature rating of 65 deg. C, locking outlets that require no proprietary power cords and Secure Array IP consolidation technology that minimize network connections, eConnect PDU's provide the highest levels of availability and simplified manageability.